who do you think you are? - CD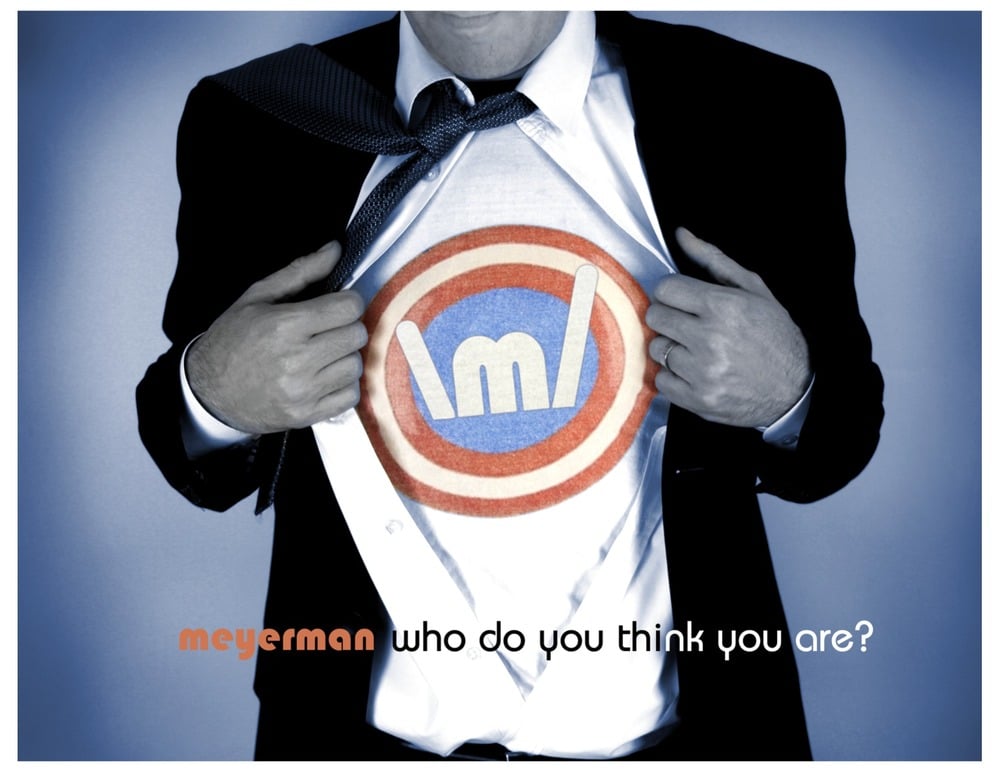 Check out meyerman's latest single!
meyerman: who do you think you are?
The critically acclaimed debut cd from meyerman, released 8/26/11. Thirteen masterfully executed tracks of pop-with-power goodness. Big guitars, hooks and great melodies. A modern indie spin on the proud tradition of bands like the Beatles, Big Star and Cheap Trick. This is a physical CD, complete with super-cool artwork and packaging. Pour over the photos and album credits while you rock out to meyerman. A must have for true meyerman devotees.